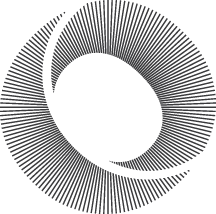 Fireside

Up Close and Personal with BOF Leaders

November 4, 2020
Fireside
Up Close and Personal with BOF Leaders
Join moderator Jackie Porter as she interviews some of the key voices within the BOF leadership team…
Join moderator Jackie Porter as she interviews some of the key voices within the BOF leadership team.
The fireside chat will feature Jaqui Parchment, CEO, Mercer Canada, Dennis Mitchell, CEO, Starlight Capital, and Louis-Edgar Jean-François, CEO, Groupe 3737.
This webinar will explore how systemic anti-Black racism has impacted the business and investment community and how Black Opportunity Fund intends to tackle it.
Live Panel from: 6:00-6:45 PM EST
Followed by a Q&A session: 6:45-7:00 PM EST
BOF LEADERSHIP TEAM - BIOS
Jackie Porter
Jackie Porter is an award-winning CFP and financial advisor in Canada who has been in the financial industry for the past 22 years serving thousands of families, established businesses, and professionals. Her practice focuses on cash flow management and tax planning strategies for small to medium-sized businesses who need someone at the table working on their behalf. She also helps professionals who are experiencing a life change and receive a settlement or severance package. Beside financial advising, she is a featured speaker and advocate for numerous corporate, professional and charitable organizations.
She also co-authored "Single by Choice or Chance, the smart woman's guide to living longer better" to help single women prepare better for their financial future.
Raised by a single mom who passed away when Jackie was in her teens led Jackie to learn important lessons about becoming financially independent very early in her life. She entered the financial industry as a second career after taking a package from a telecom company. Since Jackie had to become financially independent at such a young age, she was hungry to learn the principles of real wealth and saw the profession as her golden opportunity.
By using this golden opportunity, Jackie is now one of Canada's most recognized financial planners and financial advisor in Canada. Her advice and financial strategies have been featured in top financial publications such as The Agenda, Globe and Mail, Forum, Wealth Professional and Investment Executive. Many have benefited from her sound and actionable financial advice offered at business conferences, radio interviews, podcasts and television programs such as the Agenda, CBC, Sun News and BNN. Also, Jackie has been awarded winner of the Mackenzie Investments Award for 'Female Trailblazer of the Year' category in the 2019 Wealth Professionals awards.
Dennis Mitchell
Dennis Mitchell joined Starlight Capital in March 2018 as Chief Executive Officer and Chief Investment Officer. Dennis has over 20 years of experience in the investment industry and has held executive positions with Sprott Asset Management, serving as Senior Vice-President and Senior Portfolio Manager, and Sentry Investments, serving as Executive Vice-President and Chief Investment Officer.
Mr. Mitchell received the Brendan Wood International Canadian TopGun Award in 2009, 2010, and 2011 and the Brendan Wood International 2012 Canadian TopGun Team Leader Award. He holds the Chartered Financial Analyst designation and earned a Master of Business Administration from the Schulich School of Business at York University in 2002 and an Honors Bachelor of Business Administration degree from Wilfrid Laurier University in 1998.
Louis-Edgar Jean-François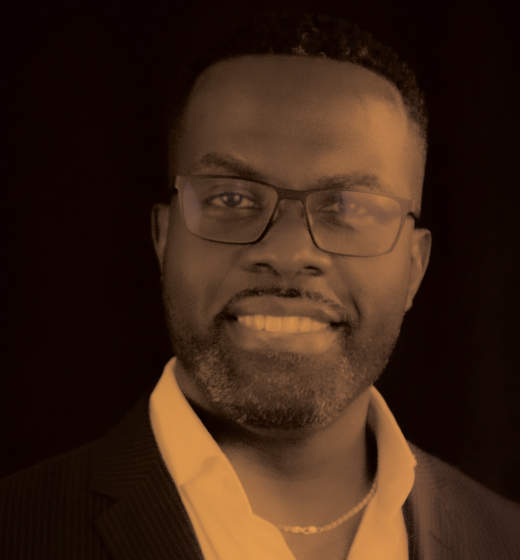 Member of the Quebec CPA Order, Mr. Jean-François is the actual CEO of Groupe 3737, a synergic ecosystem focused on creating economic growth and social impact through diversity, inclusion and black communities.
Former Deloitte member, head of consolidation of Bombardier Aeronautique and chief accountant of RDS, Mr. Jean-François combined his experiences from then and founded, in 2009, a multidisciplinary accounting and legal services firm LEJ which, following his arrival in the G3737 ecosystem, has experienced tremendous growth in the company of other businesses that started at the same time. His objective is to help other companies / organizations to experience similar growth and thus promote economic, social development and large-scale job creation.
Since 2009, Jean-François has worked almost exclusively with entrepreneurs / founders and today uses his knowledge and experience to serve them and help his community. He is also a member of several boards of directors for which he provides his knowledge. He secured federal government investments to support black communities in the province of Quebec as part of the Support Black Communities of Canada initiative of Employment and Social Development Canada as announced on May 16 by the Minister of Families, Children of Social Development, the Honorable Ahmed Hussen. He continues to work to bonify these federal investments.
In the short term, he helps entrepreneurs deal with the current pandemic situation through direct support and by working with certain partners to develop a direct and significant financing offer for entrepreneurs from black communities in Canada. He helped secured a 221 million dollars investment by the federal government and banks for that specific purpose.
Jaqui Parchment
Jaqui Parchment is the Chief Executive Officer (CEO) of Mercer Canada, where she leads Canada's 1,000 employees from coast to coast. Jaqui's goal is to empower Mercer's Canadian colleagues to provide industry-leading service and innovative solutions to clients across the Health, Wealth and Career businesses, to foster company growth.
Before becoming CEO, Jaqui led more than 500 employees as Mercer's Toronto Office Leader for nearly two years, also acting as a Senior Consultant within Mercer Canada's Wealth business. Prior to that, she headed the Investments business in Canada. Jaqui has more than 30 years of experience in the retirement savings and investment areas.
Jaqui is a passionate advocate and frequent speaker on issues relating to diversity and inclusion – including promoting racial and gender diversity in corporate Canada. Jaqui actively supports several non-profit organizations that promote racial equity, and assist youth and new immigrants to Canada. Jaqui is a member of United Way Greater Toronto's 2020 Campaign Cabinet, a founding member of the Black Opportunity Fund and a director of the BlackNorth Initiative. Jaqui also sits on a number of investment committees relating to pension and endowment assets.
Within Mercer, she is the former Canadian Chair of Women@Mercer and When Women Thrive. Jaqui graduated from the University of Waterloo with a Bachelor's Degree in Mathematics and Actuarial Science. She is an Associate of the Society of Actuaries and a CFA Charterholder.