Arts & Culture, and Criminal Justice Grant Grants Program Recipients!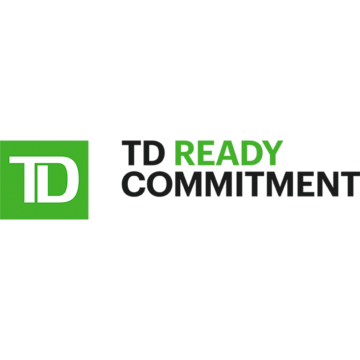 Celebrating the winners of the Black Opportunity Fund (BOF) grant program for Canadian, Black-led community organizations.
Through the generous support of TD Bank Group through the TD Ready Commitment and the Law Foundation of Ontario, we are thrilled to announce the winners of our grant program for organizations making a significant impact in two of BOF's mandate areas:  1) Arts & Culture, and 2) Criminal Justice.   After careful consideration and an extensive evaluation process, we have selected 19 Black-led, Black-serving, Black-focused not-for-profits and charities (B3s) from across Canada.
"The work being done through the Black Opportunity Fund to break down barriers, address systemic anti-Black racism, and create equitable opportunities for Black and Afro-descendant communities in Canada is transformational," says Alicia Rose, Associate Vice President, Social Impact, TD Bank Group. "Through the TD Ready Commitment, our corporate citizenship platform, we're proud to support their efforts to advocate for inclusive change and drive progress for these communities today and into the future."
"We're excited to be partnering with the Black Opportunity Fund and supporting its first Criminal Justice granting steam," says Lisa Cirillo, CEO, The Law Foundation of Ontario. "Enabling equity and justice are key priorities of our grantmaking. Our partnership allowed the Black Opportunity Fund to double the granting dollars available, increasing justice-related services and access to justice for Black communities in Ontario. We congratulate all the grantees, especially those supported specifically by the Foundation's funding, and look forward to learning about the impact they'll create."
We extend our deepest gratitude to all the applicants who submitted their projects for consideration. The level of work and commitment displayed in each proposal was truly inspiring, making the selection process a challenging but rewarding task.
We would also like to thank our adjudicators and advisors who generously shared their time and expertise to identify our program recipients.   Their invaluable contribution ensured a fair and thorough evaluation process.
Congratulations to our program recipients!
Please view the full list of the extraordinary grant winners at the link below. We invite you to help to promote their organizations and programs through your networks, and to consider supporting their initiatives.