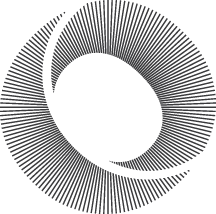 Education in Canada

The Black Experience

November 14, 2020
Education in Canada
The Black Experience
Education in Canada is an interactive and stimulating town hall designed to provide supporters with exclusive occasions to hear from featured experts…
Curriculum: What do Black students need to learn as part of curriculum to prepare them for their future career path?
Representation: How can we sustainably increase the proportion of self-identified Black staff at all levels of public education systems across Canada?
Pathways: How can we empower students so that they are best positioned to take advantage of all opportunities to fully participate in society?
Join Education Task Force Chairs Eleanor McIntosh, Principal Durham DSB, Michelle Hughes, Recruitment & Communication Coordinator, Schulich School of business, and Paul Green, Educator Toronto DSB for an interactive discussion on how we ensure that Black students achieve greater academic success from K-12 so that we see improved overall outcomes.
| Topic | Agenda | Time |
| --- | --- | --- |
| Greetings From The Black Opportunity Fund | Introduction / Welcome | 3:00 pm - 3:15 pm |
| Coffee/Snack Break | Please take a break to grab a coffee/snack. | 3:15 pm - 3:20 pm |
| Breakout Rooms | For this session, we split attendees into smaller breakout rooms to allow for a more intimate discussion to take place and to provide you an opportunity to network and connect with peers from across the country. Each breakout room will include a member of the Black Opportunity Fund's Community Engagement and Education Task Force team(s).* | 3:20 pm - 4:15 pm |
| Wrap Up | Brief closing remarks. | 4:15 pm - 4:30 pm |
* You will be asked to rank three breakout room topics that focus on curriculum, representation and pathways. We will do our very best to accommodate your first or second choice.