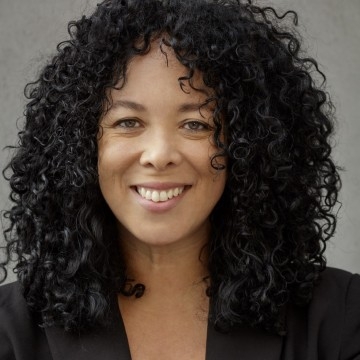 Community Outreach Committee Chair
Fiona O'Brien
Director of Marketing, Plant Based Food & Beverages Danone Canada
Website
Fiona O'Brien
Fiona O'Brien is the Director of Marketing for the Plant Based Food and Beverage Division at Danone Canada.  Leading the strategic planning, portfolio brand/pack vision and execution, and drives the multi-brand communication strategy in this important category.
For over 17 years, Fiona has been a brand building leader in the Consumer-Packaged Goods (CPG) space with a career built on consumer driven, best-in-class brands at Unilever, Church & Dwight, Lactalis and Kruger Products. She is passionate about people, world-class brand building and market trends that drive the fast-paced world of CPG marketing.
In addition to her primary category responsibilities at Danone Canada, Fiona leads the company's Diversity and Inclusion (D&I) Employee Resource Group as she strongly believes in the positive impacts that D&I initiatives can have within the company and beyond.
Fiona also has a strong passion for sport, having first-hand experienced the impact sports can have on development and belonging.
Fiona's other Board involvement includes the MLSE Foundation, and the McMichael Canadian Art Foundation.